.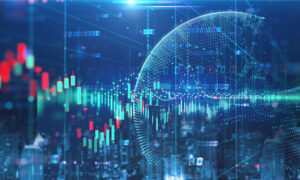 First Fusion Capital provides access to debt and equity providers for companies seeking additional capital to grow. 
Private equity is an alternative form of private financing, away from public markets, in which funds and investors directly invest in companies or engage in buyouts of such companies. Private equity firms make money by charging management and performance fees from investors in a fund.
​
Private equity firms raise funds from institutions and wealthy individuals and then invest that money in buying and selling businesses. After raising a specified amount, a fund will close to new investors; each fund is liquidated, selling all its businesses, within a preset time frame, usually no more than ten years.
We are consultants for Funding Strategies and Solutions.
Private equity portfolio company focused on alternative direct Investments, sponsors, strategic partnerships, joint ventures, and co-investments.
Our funding sources consider both debt and equity solutions for a project.
We consider:
1. Perceived profitability
2. Percentage of ownership the principals are willing to give up
3. The "sex appeal" / visibility of the deal
We can provide access to funding for projects ranging from Real Estate Development, Construction, Startups, Entertainment, various others, and provide funding to build a fund, without having to go through a bank or outside investors.
Typically, private equity funds are structured as limited partnerships with fixed holding periods during which investors are not able to access or receive back their money. The investors are typically limited partners and the partnership is managed by a manager or management group that earns money both through annual fees as well as taking a share of profits earned.
​
Funds are often differentiated based on their investment strategy, several of which are widely used in commercial real estate today.
FFC connects entrepreneurs to capital sources.